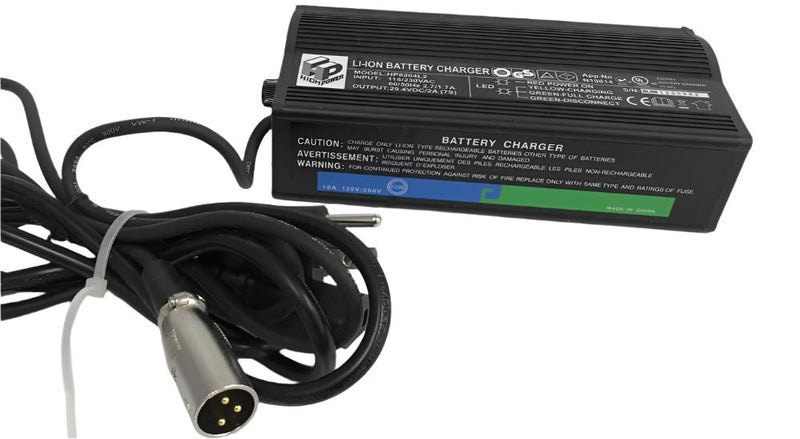 Introducing the Boomerbuggy Power Folding Charger, your ultimate companion for seamless and convenient charging of your electric mobility scooter. This charger is meticulously designed to ensure that you can effortlessly keep your Boomerbuggy powered up and ready for your next adventure.
Key Features:
Effortless Charging: With this power folding charger, you can recharge your Boomerbuggy with ease. Its user-friendly design makes it accessible to individuals of all abilities.
Compact and Portable: The charger's folding feature allows for easy storage and portability, making it perfect for on-the-go adventures or limited storage spaces.
High-Quality Performance: This charger is built to deliver consistent and efficient charging, ensuring your Boomerbuggy is always ready for action.
Safety First: Boasting built-in safety features, including protection against overcharging and short-circuiting, this charger prioritizes the longevity of both your battery and charger.
Durable Build: Crafted from premium materials, this charger is built to withstand daily use and provide years of reliable service.
Upgrade your charging experience with the Boomerbuggy Power Folding Charger. Keep your mobility scooter fully charged and ready for your next outing with efficient and dependable charging. Order yours today!