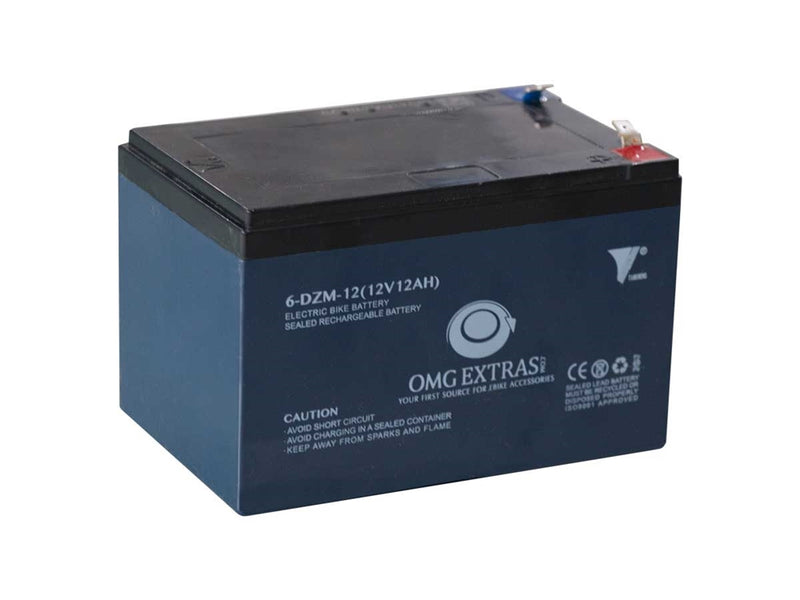 Elevate your power supply game with our Sealed Lead Acid Battery 12V12AH, a powerhouse designed to meet your energy needs with utmost efficiency. Engineered as a deep cycle battery cell, this battery offers unparalleled reliability and longevity, making it an ideal choice for a multitude of applications.
Key Features: Featuring Lead-Acid chemistry, this battery boasts a superior deep cycle design that ensures prolonged performance and enduring power output. With a voltage of 12V and a substantial 12Ah capacity, it guarantees ample power for your devices, from portable electronics to backup systems. Model 6-DZM-12 showcases its compatibility and precision engineering, ensuring a seamless fit for your intended use. Compact yet robust, the dimensions of 151 x 99 x 97 mm and a weight of 4.4 kg make it a convenient and manageable power solution. Embrace hassle-free maintenance with the sealed, leak-proof design, while its lower self-discharge rate ensures minimal energy loss during storage. Conquer challenging environments with confidence, thanks to the battery's enhanced vibration resistance, ensuring uninterrupted power supply even in rugged conditions. The heavy-duty, corrosion-resistant terminals guarantee consistent connectivity and performance, further solidifying its reliability.
Experience the fusion of cutting-edge technology and enduring power with our Sealed Lead Acid Battery 12V12AH. Whether for recreational ventures or critical systems, this battery stands tall as a steadfast energy partner, ready to empower your endeavors without compromise.